Design and Construction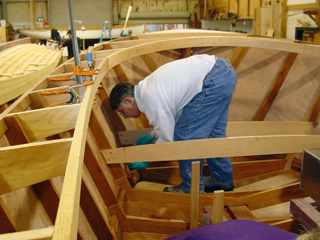 The BARTENDER was a revolutionary design when it was developed in the mid-1950's and is still as practical, popular, and stylish today as it was back then. The flared, double-ended, dory type hull, combined with the smooth riding, planing v-bottom, give the BARTENDER its' combination of exceptional rough water performance and safety. She holds firm in low or high speeds.
You don't need to be an experienced boat builder to build a BARTENDER, although some basic woodworking skills are recommended. A lot of fancy and expensive tools are not required either. The BARTENDERS are designed for easy construction from common materials — marine plywood over simple wood frames.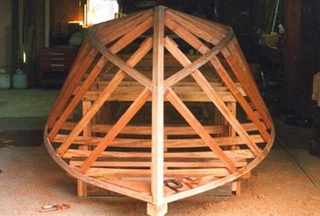 Plans include a complete materials list and detailed instructions that lead you through every step. If any questions should arise during the construction process answers are just a phone call or e-mail away.
Build your BARTENDER as an economical boat for work or play or use finer grades of wood for a yacht finish if your budget, taste, and time allow.